CNC PLASMA TABLE
---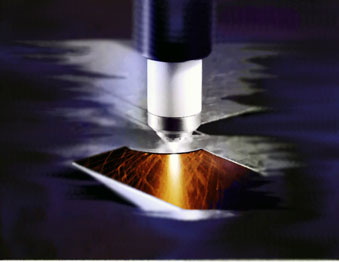 ---
---
---
The CNC plasma cutting table is a robotic table that incorporates the use of a hand held plasma cutter. It is easy to maintain and offers a variety of features. Some of the features that can be found with the CNC plasma cutting tables are:
o Variable speed and gears that can provide accurate motion in any direction o Rigid, yet lightweight parts that offer variable speeds of cutting and precise cutting with each speed o Some incorporate height capabilities to where the tip will not get hung up and in the end, no human interaction
Depending upon the brand of the plasma cutting table, will determine the machines capabilities. The Plasma Cam CNC plasma cutting table offers a 4ft x 4ft cutting area. Sheets of materials can be used that are 4x8 ft or 4x10ft and the machine itself can cut images that are up to 20 ft long.
Usually 3 amp electrical services are required to operate the cutting table. The table itself weighs about 300 pounds. Dimensions are approximately 64 inches wide by 60 inches deep by 90 inches high. (The table surface is 33 inches high for the Plasma Cam) The accuracy of this type of machine is actually better than the plasma torch.
The Samson CNC plasma cutting table offers the use of 10ft x 5ft material sheets that can be around (a little more) than one inch thick. Cutting speeds are up to 1000 inches per minute. This system has been specifically engineered for mass production and large fabrication projects.
Each manufacturer of a CNC plasma cutting table offers their own system to go with it. The computer software program, etc, is designed to work together with the table. As a whole unit, these systems can help to improve your business by offering unique capabilities which you can use to produce one of a kind masterpieces or specialty parts.
The CNC plasma cutting table offers repetitive capabilities that are precise with each and every cut. Save the program for the specific project and use it at a later date with assurance that the end product will be the exact same as the one that was produced the time before. This type of computer numerical controlled technology and robotic technology that has been combined together to develop a system is absolutely unbelievable and unbeatable.
Now, small businesses can increase productivity while eliminating production costs and waste materials. Being able to use more of the materials by cutting all needed elements out of the same sheet can save a company quite a bit of money in the end. Basically, you can lower your production costs while raising your profits. Now, that's the way to do business.
If you have any further questions about CNC plasma cutting tables, contact your dealer. They will be able to answer any questions that you may have concerning their products. They can help to explain how the system works in relation to each other and can give you the added benefits that you can experience by owning this type of set up.
Go to CNC Plasma Cutter Zone to get your free ebook on CNC Plasma Cutters at CNC Plasma Cutting Table. CNC Plasma Cutter Zone also has CNC Plasma Cutter Information, and forums and blogs all about Plasma Cutters. Visit CNC Plasma Cutter Zone today to sign up for free and get your free ebook on CNC Plasma Cutters.
Article Source: https://EzineArticles.com/?expert=Ivan_Irons
---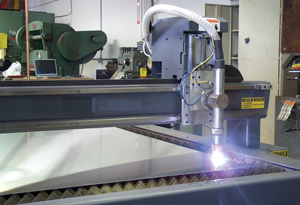 ---